The Great Himalayan National Park (GHNP) houses many trails to attract hiking enthusiasts. One of these scenic treks is to Rangthar, which is a flat topped camping site on a ridge. Located in the eco-zone of GHNP (at an altitude of 2860m), it gives you a panoramic view of the majestic snow clad Himalayan ranges and GHNP across the Tirthan valley.
On our 2-day stay there, we witnessed the valley changing its hues from clear blue in the bright day light, to sunset orange, to midnight blue.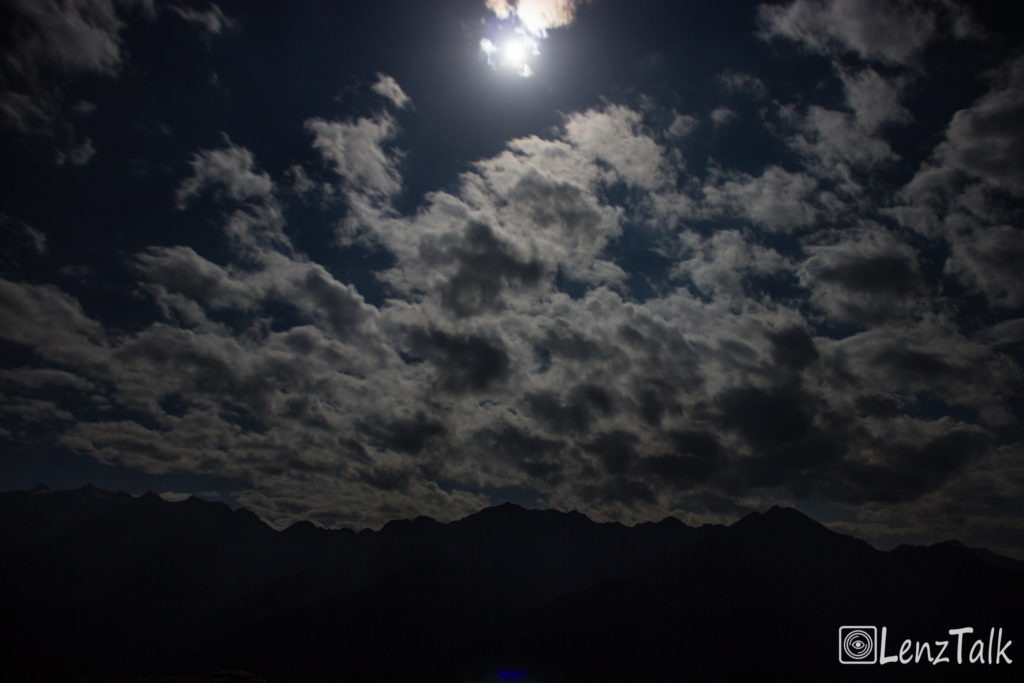 The 6 KM trek uphill to Rangthar (2860m) begins from a village Pekhri (2170m), which lies in the eco-zone of the GHNP. This scenic trek gave us an opportunity to be one with the nature and to witness traditional Himalayan way of life.
We were taken to Pekhri through Jeeps from our homestay in Gushaini, a beautiful village at the banks of Tirthan river.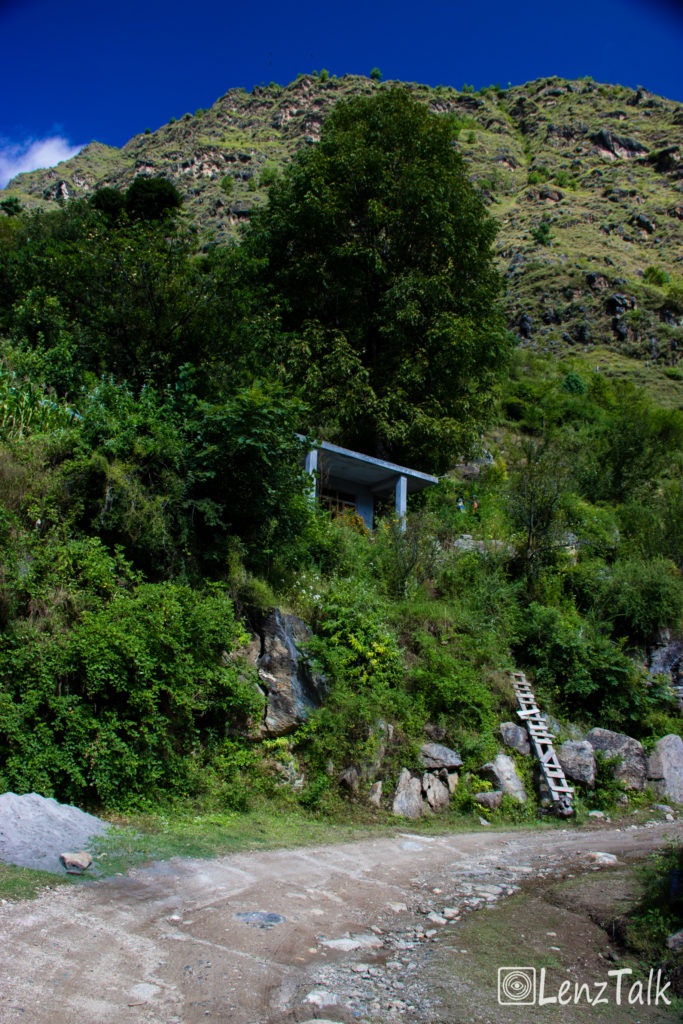 Though the road to Pekhri was jeepable, the 15 minutes bumpy ride made us believe that it was better to walk rather than taking the four wheeler. But, being not so experienced trekkers, we were advised to save our energies for the much arduous one ahead.
We (me and my husband) were accompanied by a cook, a guide, and three porters through the trek and our 2-day stay at the Rangthar camping site. They were really amicable bunch of guys who ensured that the entire experience was comfortable and memorable for us. Our hiking expedition was organized by Mr. Panki Sood (Sunshine Himalayan Adventures).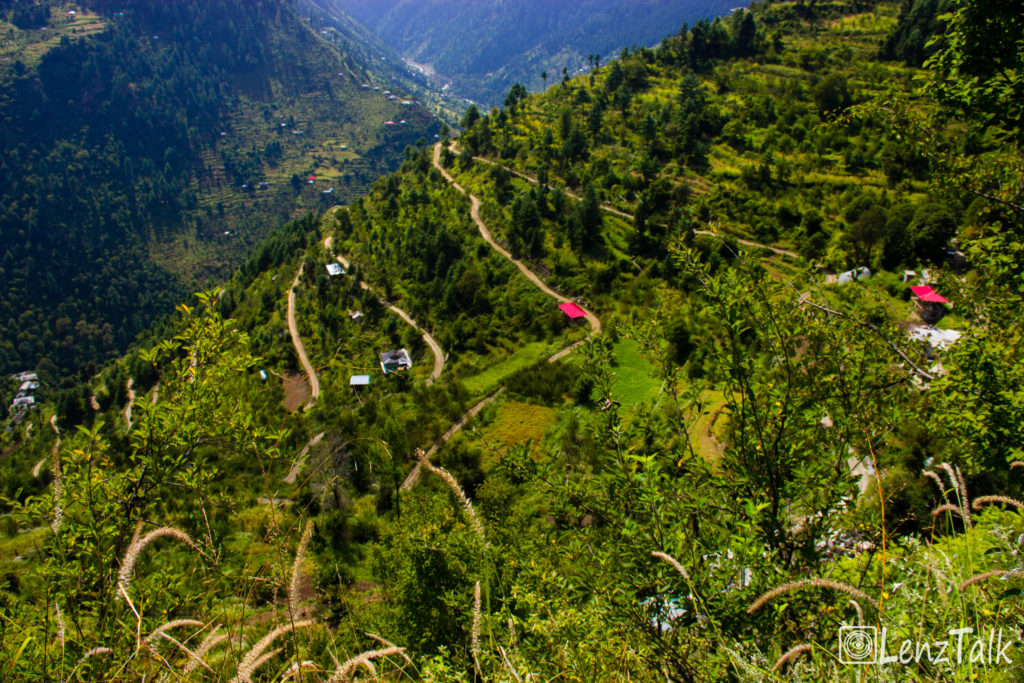 We started the trek at 10:30 in the morning. It took us through pretty marigold farms and Rajmah (Red beans) plantations, to begin with.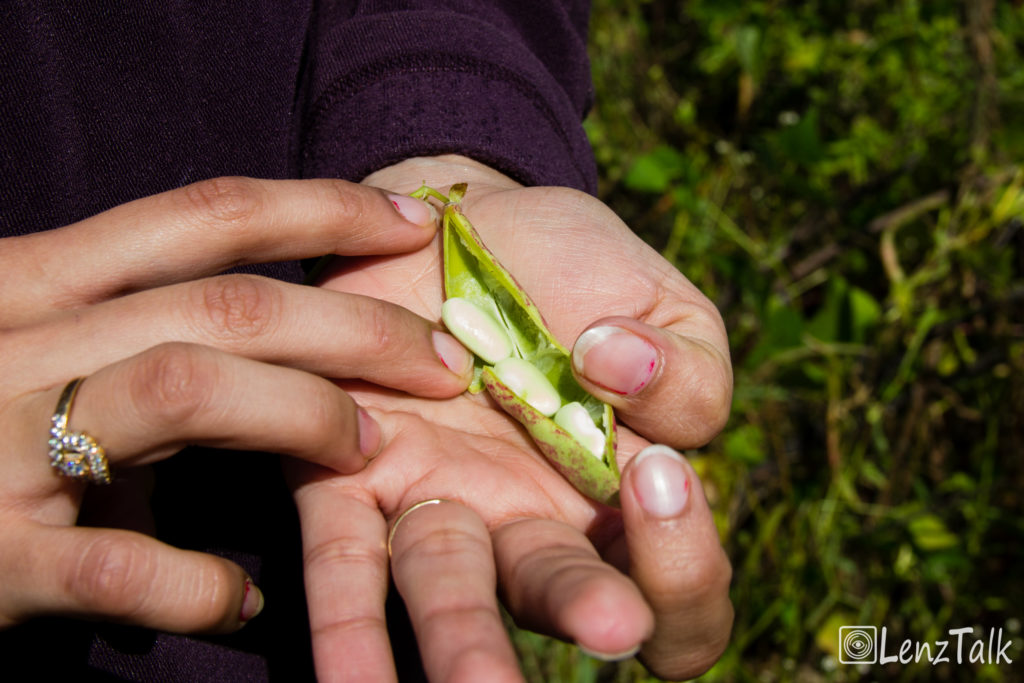 As we ascended, we could get a bird's eye view of the Tirthan Valley.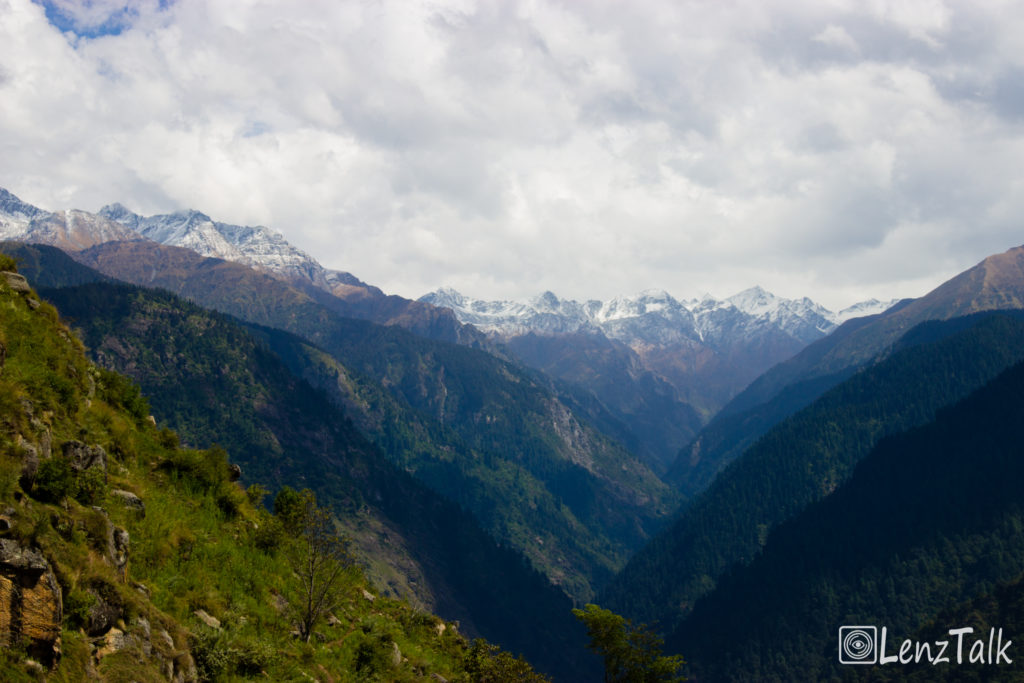 Also, the mesmerizing sight of villages and step farming across the valley made us stop often for a few clicks.
It was a steep ascend until we reached Lakcha (at around 1'o clock), a beautiful Himachali village. Here we stopped for lunch, which was provided as a part of our package. It was a much needed respite from the strenuous trek. The humble village gave us a glimpse of traditional Himachali lifestyle.
Locals were busy in their daily chores. From farming to taking care of their cattle and even constructing houses, every member of a typical family in Lakcha was responsaaible for one of these tasks apart from their daily routine.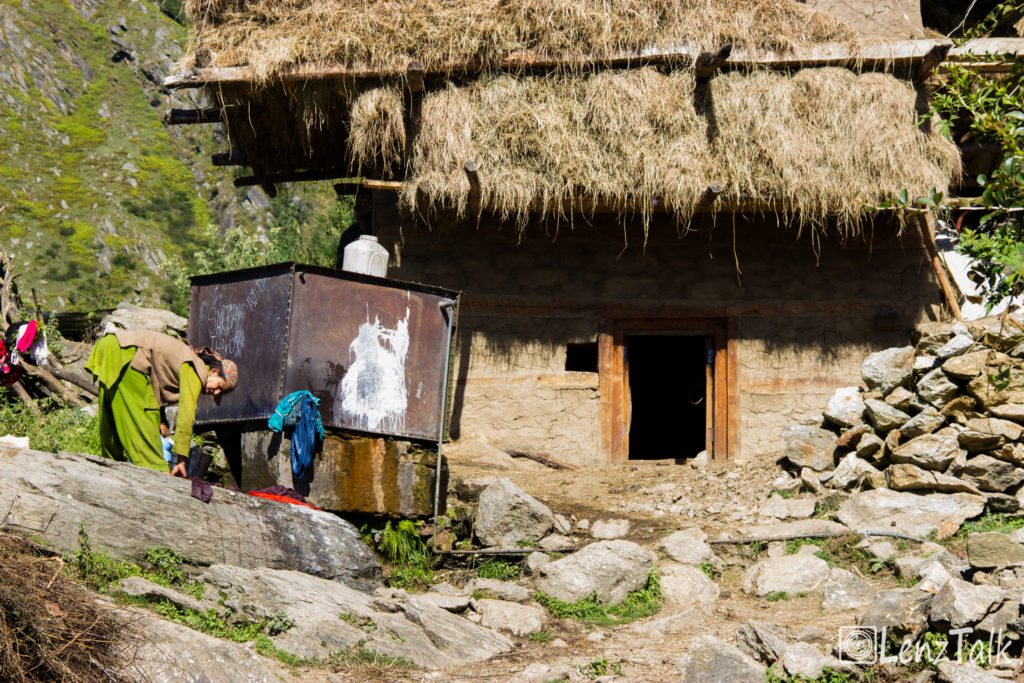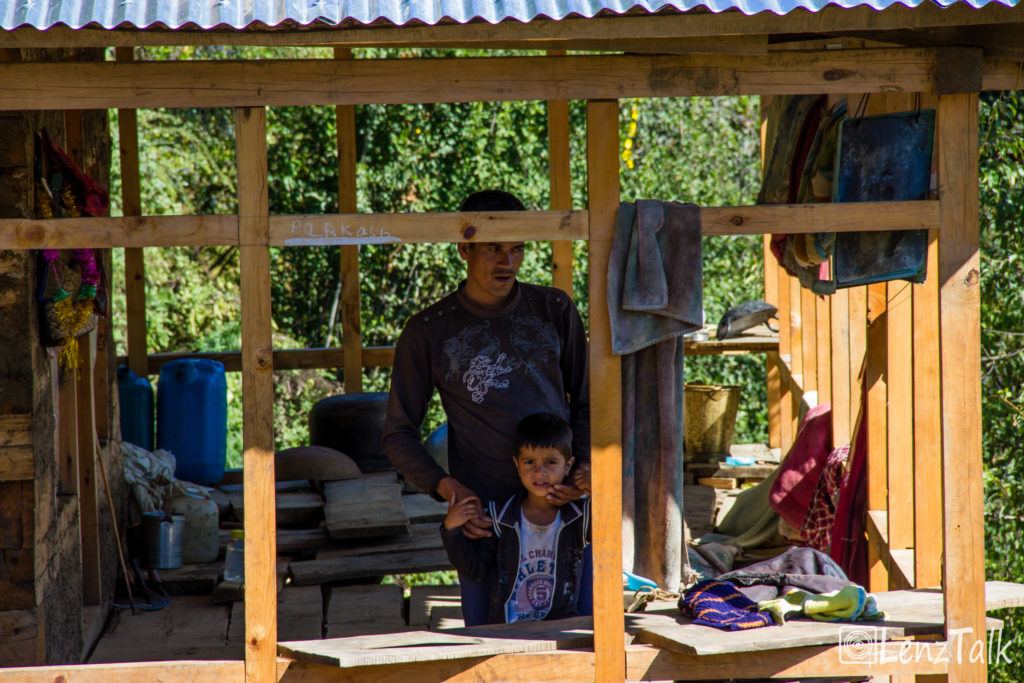 After some rest and lunch we headed for Rangthar. The terrain became narrower and surroundings greener, as we progressed. Half a kilometer before reaching Rangthar we had to move aside and clear the tapering path, for a herd of cows who were descending towards Lakcha.
Finally, we were at our destination, Rangthar. It was late afternoon (around 3PM). We were welcomed by a beautiful landscape, in varied shades of green, and an open sky. It all seemed to have meant entirely for us.
As the kitchen and our tent were being set, we could see a flock of sheep coming downhill.
They were nearly 180 sheep accompanied by shepherds. They were going back to their village for winters. They were returning from the highlands of Himalayas, where they graze during summers. According to the shepherds, the vegetation uphill was better for the sheep to thrive.
After having soup and evening snacks, we were on our own to explore the campsite in the evening.
Our cook served us healthy and delicious dinner near the bonfire.
The next morning, we were woken up by the sheep and few lambs moving past our tents. It was a lovely morning, and first of its kind in our lives. A bright morning and the sheep beginning their daily routine with us.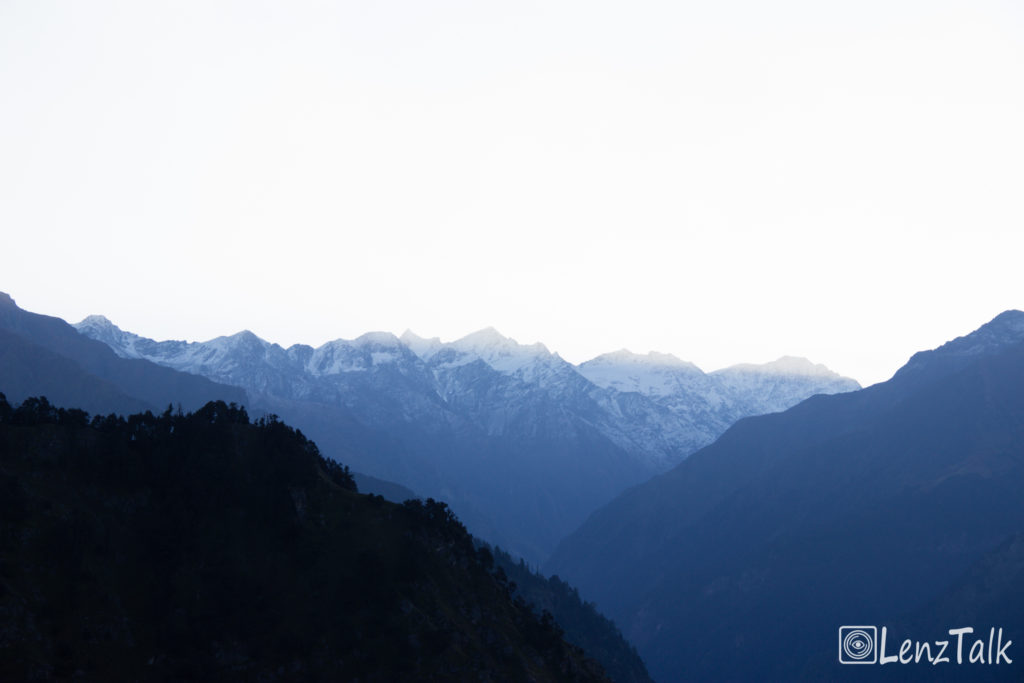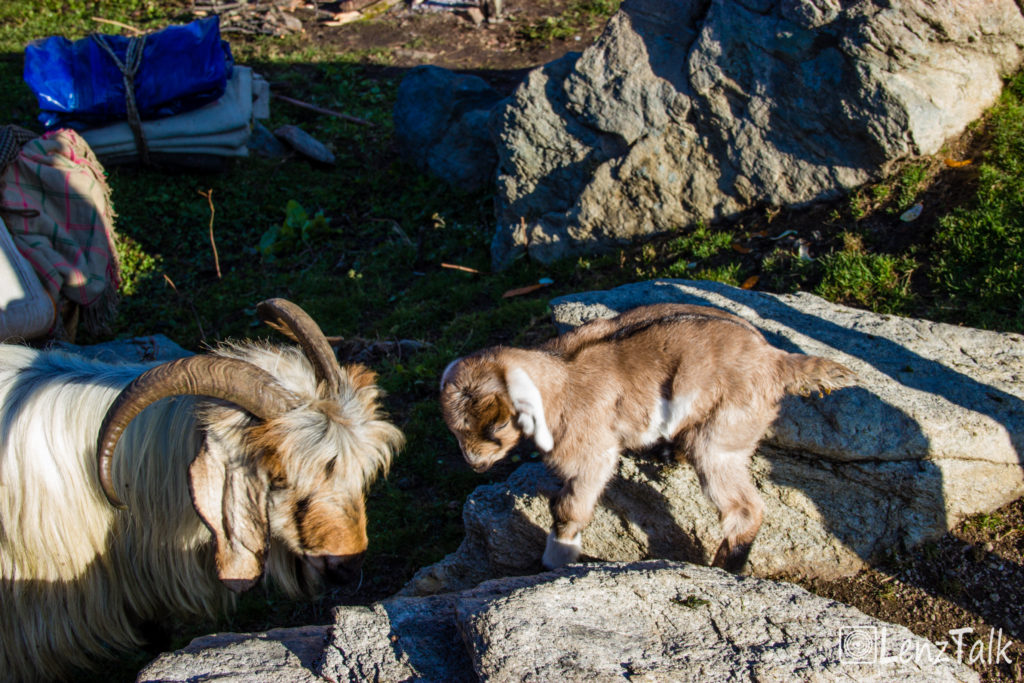 We had no washrooms there, so used primitive way of attending to nature's call.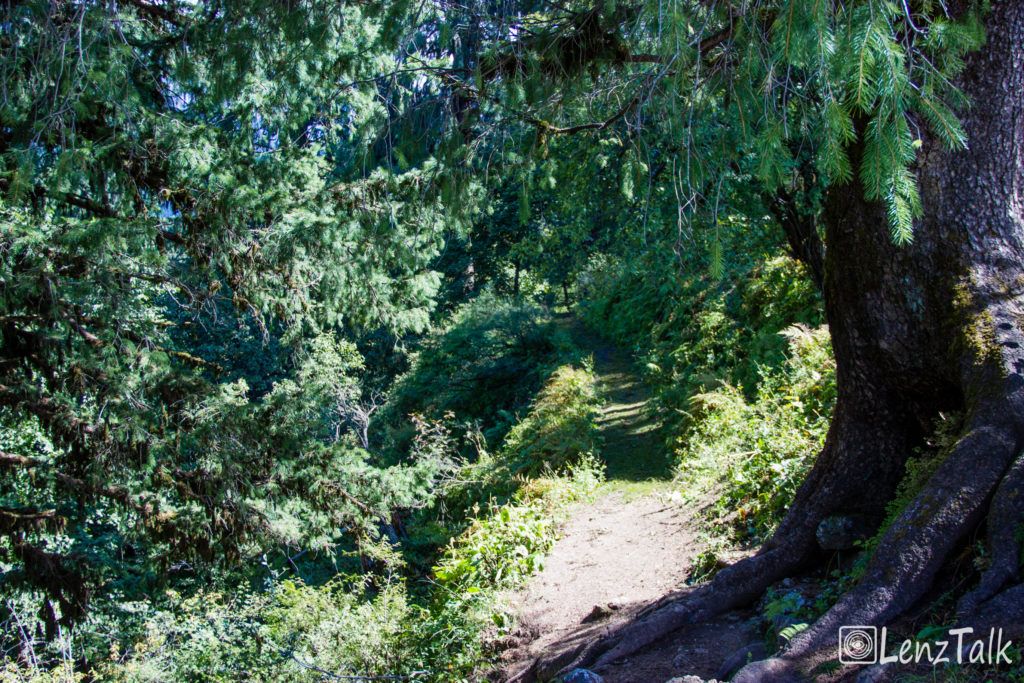 Post breakfast, we went for a short trek through forest to a nearby hilltop (Barchi top).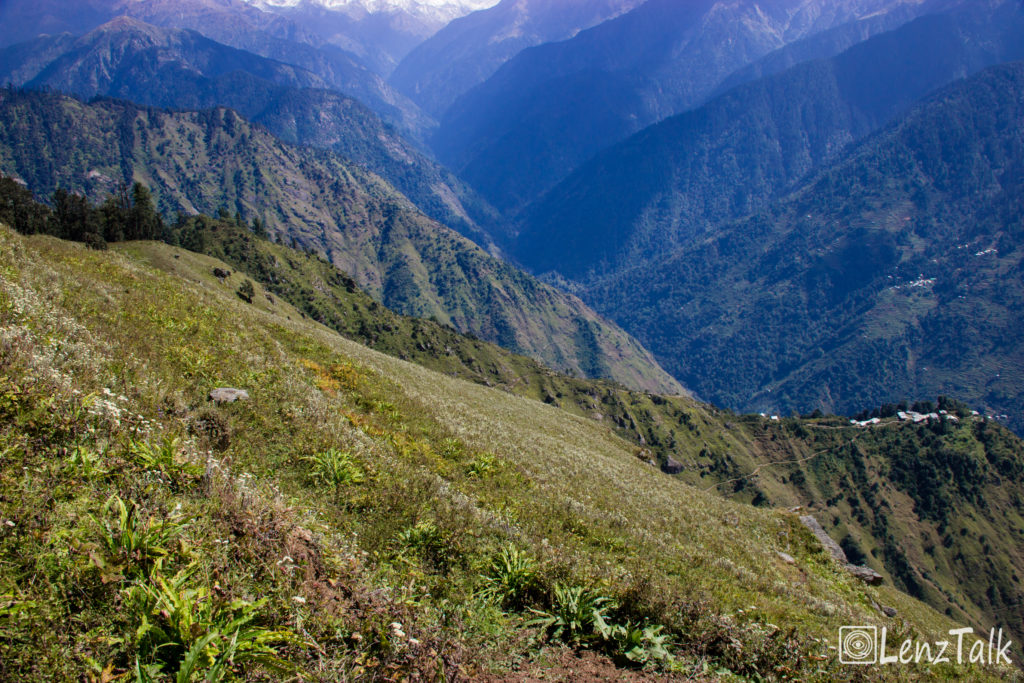 It was a modest landscape giving a spectacular view of the Tirthan Valley.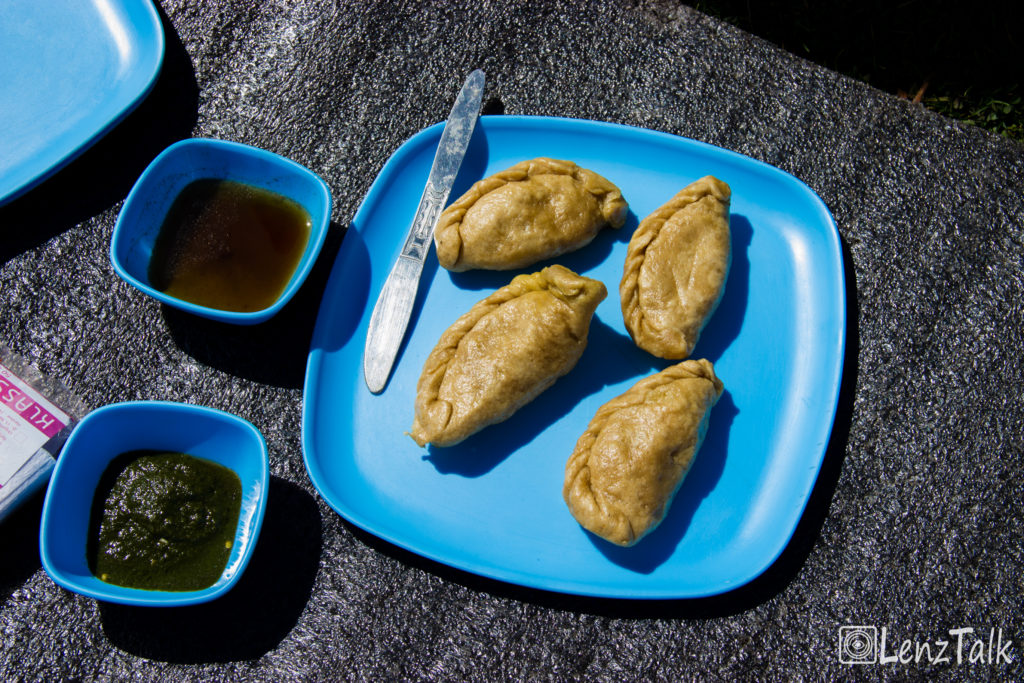 Upon returning from the short walk, we were served Siddu (A Himachali dish made of boiled potatoes and wheat flour) for lunch.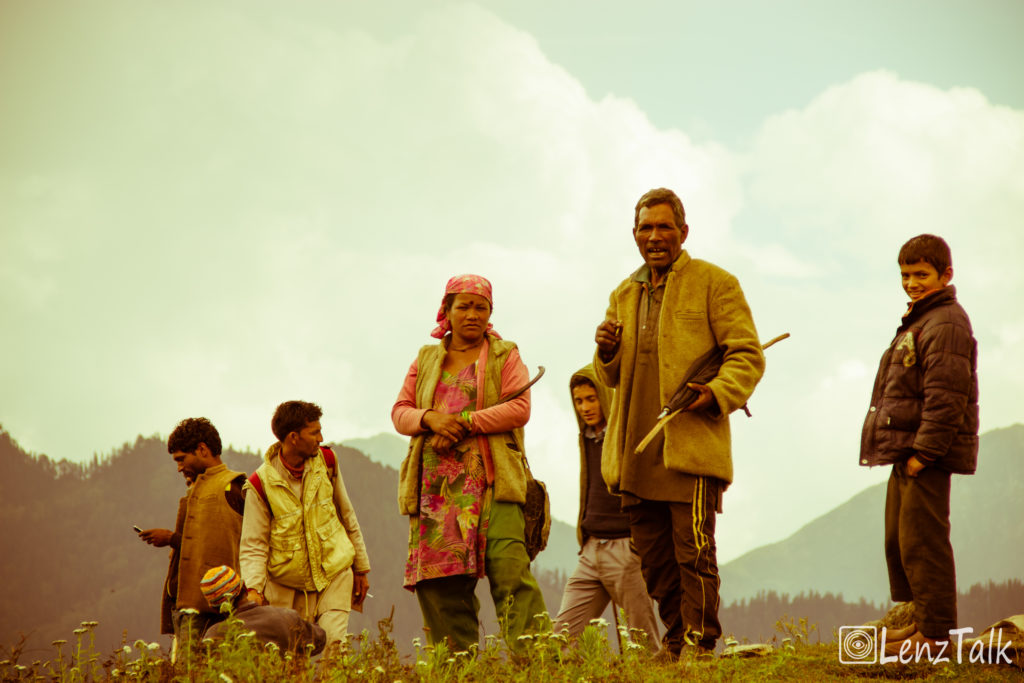 We spent a relaxed evening lazing around at the Rangthar camp site and conversing with shephards.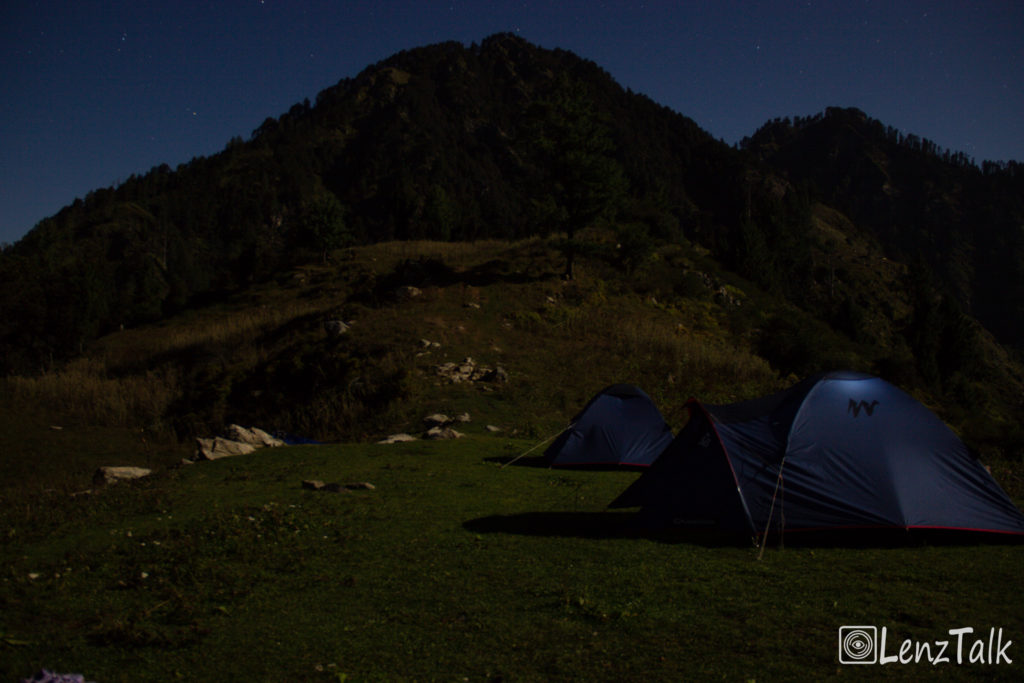 The following night was a full moon night. We had an early dinner at the campfire.
The hospitality was commendable, which no five-star hotel could ever match. Superb presentation of meals, even the exotic ones, and the conduct of guide were pleasant surprise for us. The next morning after breakfast we started our descent for Pekhri.